AS REQUESTED BY BIG MEATER EATER
Directed By:
Nick Zedd

Not Rated
Genre: Horror
Format Used: Netflix DVD
Contains: Graphic Language, Graphic Violence, Nudity, Graphic Sexual Content and Really bad acting
Also Known As:
The Freak from Suckweasel Mountain

THE PLOT:
When noted scientist Dr. Frankenberry is thrown out of the university for his crazy theorizes of re-animating the dead, he decides to prove that he can do it. But when his chunky daughter Buffy becomes the victim of a vampire Frankenberry goes into action into creating a monster that will destroy the evil vampires and save his daughter.

The creature is a manmade monstrosty with formaldehyde for blood and gives it the original name of the Formaldehydeman. But can the Formaldehydeman be controled enough to go after the vampires or has Frankenberry created another evil to rein terror on the innocent people of the village.
ZEDD'S OPINION:
I didn't think it was possible, but I think I found the worst movie of all time. GEEK MAGGOT BINGO, now don't get me wrong, it's not all bad news, just most of it. THe Formaldehydeman is a cool monster. But when a movie is filmed on location in the director's garage, then you're in for some serious pain. What's up with the paper props? I mean, it's a couple of beakers and a sound recorder that expensive, I mean things cost less in 1983. Plus, how hard is it to get a prop phone? What the hell is with the cardboard cut out of a phone, I mean they are recording this cinematic abortion in the man's garage, you can tell. How hard was it to go into the house, unplug a phone and put it on the set. They obviously used Nick's desk. Now let's talk about the Warhol wig, what's up with the lame wig, at least get a hair net so the guy's real hair won't stick out from beneath. Finally, the acting and lack of it. What's up with the lame acting, I've seen grade school plays with better actors, and they're crying and waving at their parents. And yet, they're still better. I wouldn't wish my worst enemy to see this crap pile. No matter what I ever say about other movies, this will always be THE WORST MOVIE EVER MADE! The RASBERRY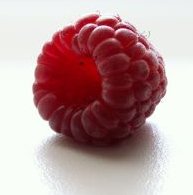 VOLTRON'S OPINION:
I couldn't agree more. You know Producers like Zedd make money by making bad movies, you know how? They take out some kind of insurence policy out of the project and then they don't even try to make a good movie. Then when the crapper fails, they collect big bucks on the insurence. People like Zedd should be in jail for insurance fraud. I mean, if you take out a policy on your house and then set it on fire, you go to jail. So why is purposly making a bad movie any differtent? In fact, they should stop selling this kind of insurance, they'd save money in the long run and we the film going public will no longer have to suffer through another Nick Zedd disasters. THE RASBERRY as well.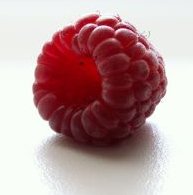 ON THE POSTIVE SIDE (+ HITS):
+ MONSTER (The Formaldehydeman was cool, alittle.)
ON THE NEGATIVE SIDE(- MISSES):
- ACTING (Basically, there isn't any.)
- LOCALS (Basically, there aren't any.)
- FILM QUALITY (FF-- grade would be to high.)
- SOUND QUALITY (Sounds like it was recorded on barbwire.)
- PROPS (Basically, there weren't any.)
- STYLE (Basically, there wasn't any.)
- NAMES (Post cerials should sue for stealing a beloved spokescharacter's name for basically is a porn flick. But with lower production values.)
AND FINALLY...
- EVERYTHING ELSE (Anything I might have missed.)