Directed By:
Nick Quested

Starring:
Billy Wirth and Billy Drago

Rated R
Genre: Horror
Format Used: Blockbuster Video DVD
Contains: Graphic Language, Graphic Violence, Nudity, Graphic Sexual Content
Also Known As:
Seven Mummies (alternate spelling)

CONTAINS SPOILERS!
THE PLOT:
Escaped convicts and their unwilling hostages go on a treasure hunt to find a lost treasure that was brought to America by seven monks. But all they find is a strange town of fun and blood sucking creatures.

Can they escape and find the lost treasure and what horrible creatures are guarding it?
ZEDD'S OPINION:
To start off with, it's bad enough the heroes of the movies are a bunch of blood thirsty criminals. But the whole thing barely makes any sense. Seven monks brought some treasure over, but are they good monks or bad monks? A little more back story on the monks and why the brought this treasure over would have been nice and what about the town? Where did these people come from, since it started with a mere 7? What were these blood sucking monsters supposed to be? Mummies? Vampires? What? If they were mummies they didn't look like mummies and I never heard of blood sucking mummies and if they vampires, then why were they running around during broad daylight? Plus, the title characters, the seven mummies didn't make an appearance to like ten minutes before the end of the film. How lame is that, plus is Drake suppose to be one of the seven monks, because they never said. Finally, the final insult, without giving it away, the climax of the film makes no sense. A complete and total waste of time. THE RASBERRY.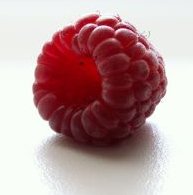 VOLTRON'S OPINION:
I agree with Zedd on this one, in this kind of movie makes me sick. Monsters on one side and cold blooded killers on the other. There is no one to route for. There was the pretty guard that didn't seem like she could guard a picnic from ants and the handsome rogue type, saying I made a mistake. BIGGG deal! This movie is a total waste of time and don't even bother. THE RASBERRY.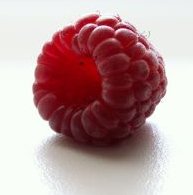 ON THE POSTIVE SIDE (+ HITS):
+ BILLY DRAGO (He's pretty good in everything, even though this is the worse thing he's been in since MIRROR, MIRROR 3.)
ON THE NEGATIVE SIDE(- MISSES):
- HEROES (The heroes with nothing but a bunch of escaped criminals. Murderers and cut-throats.)
- MONSTERS (What the hell were they?)
- BACKSTORY (We would have liked to hear more of the Monk's history and less of the fighting lame vampire like monsters.)
- WHERE WERE THE MUMMIES (You don't get to see the mummies until like ten minutes before the movie ends.)
- CLIMAX (Did they kill the mummies or didn't they?)
AND FINALLY...
- NOT FOR ANYONE (If you are a person who likes taste and sense in your movie, this isn't for you.)