Directed By:
Jean-Claude Lord

Starring:
Michael Ironside, Lee Grant, Linda Purl and William Shatner

Rated R
Genre: Horror
Format Used: Netflix DVD
Contains: Graphic Language, Graphic Violence
Country: Canada

Also Known As:
Get Well Soon
Terreur Ó l'h˘pital central (Canada: French title)
The Fright

THE PLOT:
Radio host and noted Feminist Deborah Ballin is attacked in her own home by an unknown attacker after pubically defending a woman accused of murdering her abusive husband and was determined to get her free.

While in the hospital, her attacker Colt Hawker, noted everything hater. Aparently to this thing, unless you are a white male, you're scum and deserve to die. So Colt is determined to finish Deborah off as well as a strong minded nurse that sees his face.
ZEDD'S OPINION:
What a load of crap, it's not scary. It's just pisses me off, I mean apparently this sexiest Nazi jerk goes around writing hate letters and the Police stills knows nothing of him. I mean, after the attack, the publications should sent in the letters saying "I think I know who did this." Plus he's going around killing women and the Police didn't place the link between her attack and a serial killer why? I couldn't stand this guy, Ironside does a good job acting, but not even Ironside can save this aggravating pile of crap. I'm sorry to anyone who may like it, but I for a party of one is just one hate filled movie. William Statner does a great job as the supportive boss, but again. Not enough to save it. I'm sorry, but I will have to give this annoying snooze, the RASBERRY.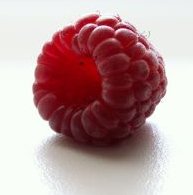 VOLTRON'S OPINION:
I couldn't agree more, I couldn't stand this guy and I am a big Ironside fan. I have been since the series V. But in this pile of puke, I couldn't stand him in. I hate biggotry in all forms and this movie is full of it. I'm not the most feminists male in the world. But in the case of the drunk abusive husband, I say defend yourself. THE RASBERRY as well.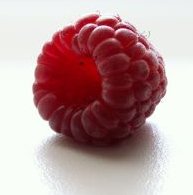 ON THE POSTIVE SIDE (+ HITS):
+ ACTING (The acting was pretty good.)
ON THE NEGATIVE SIDE(- MISSES):
- CHARACTER ISSUES (I know you're not suppose to like the villian, but I can't stand this guy.)
- BORING (Really, really dull.)
- STUPID COPS (They never mentioned the other homicides and when they find the pictures of dead women on his wall. They act like it's the first they heard of it. Some Police force.)
AND FINALLY...
- ANYTHING ELSE (That I might have missed.)