Directed By:
Donn Davison

Not Rated
Genre: Science Fiction
Format Used: Netflix DVD
Contains: Graphic Violence
Also Known As:
Alley of Nightmares
Freaks!

CONTAINS SPOILERS!
THE PLOT:
Jade was a waitress looking for a way out of her dead end life and dead end job. So she wheasels her way into the life of a carnival owner, because as we all know Carnies equals money.

The gold digging bimbo makes plans to end her loveless marriage and put an end to her husband and the side show all in one swoop.
ZEDD'S OPINION:
All right, bring on the pain. Now let's start right off the bat with no nudity. I happen to know that those side show strip shows showed skin, if not they wouldn't be popular. I mean it was 1967, Ed Wood even had nudity in his films by now. Now let's look over the action in this movie, there isn't any. Most of the movie is just Jade with long speeches about how bad her life was and long speeches about how she's going to change that rotten luck and long speeches about how much she hates the freak show. My God, we get it. You're a gold digging skank and you want money in order to make your life better. Another thing, they act like the owner was rich, if he was rich he wouldn't be living in a big house not acting like a bloody nomad wracking in the little money from rubs like real carnies do. Ownership of a Carnival or Fun Fair isn't worth killing over, which she does near the end and the freaks get together for revenge. They turn her into a freak. None of the "freaks" has supernatural powers, so how the hell could humans to that to a person. It's impossible, as a TALES FROM THE CRYPT episode, it might have worked. 30 minutes and that includes a speech about her crappy past and how she's going to do better. Plus, they might have explained how she was turned into a freak. Long story short, bad characters, bad ending that makes no sense equals a really bad movie. THE RASBERRY.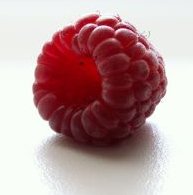 VOLTRON'S OPINION:
I couldn't agree more, this movie was so boring and uninteresting I fell asleep. So the best use of this movie if you are currently suffering from insomina. Even thought it was interesting that it was recorded on a real carninval and the make up effects were too bad. But I too give it the RASBERRY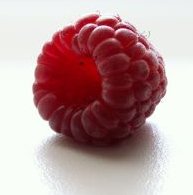 ON THE POSTIVE SIDE (+ HITS):
+ REAL CARNIVAL (It was interesting to see a working carnival.)
+ CREATURE EFFECTS (Considering it was 1967, not bad.)
ON THE NEGATIVE SIDE(- MISSES):
- LEAD (Out lead is a gold digging skank.)
- BORING (Nothing happens.)
- LONG WINDED SPEECHES (All these winded speeches of how her life sucked, how she going to go places and how she hated the freaks dragged the film down to a snails pace.)
- NO NUDITY (It was 1967, other films had nudity.)
- NOTHING HAPPENS ('Nuff said.)
- HOW? (How the hell can a human being turn a normal person into a "Freak"?)
AND FINALLY...
- RICH (Since when are Carnies put on the Forbes 500 Richest men list?)